MEET OUR NEW YOUTH DIRECTORS!
Our Youth Directors
Danit and Yakov Tayri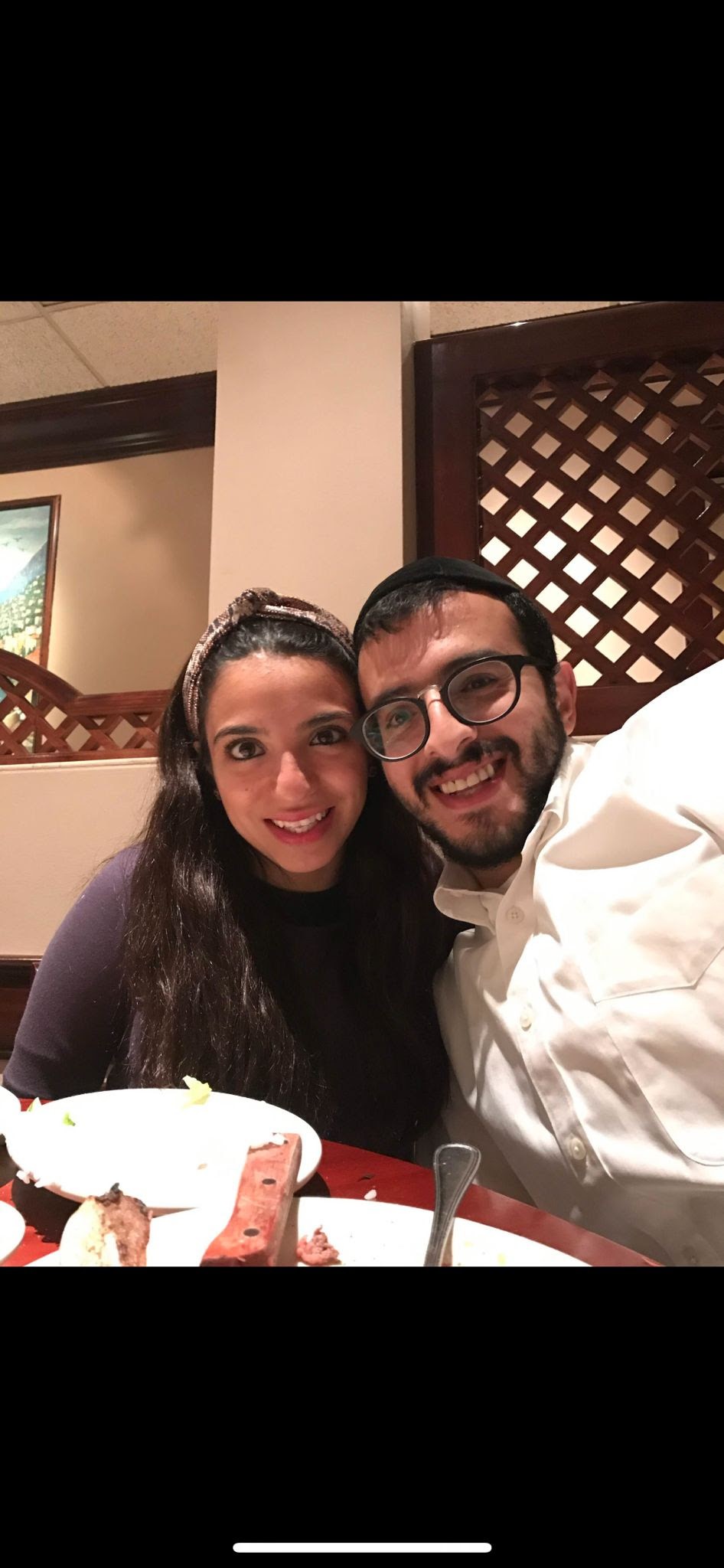 We'd like to give a warm welcome to Daniy and Yakov Tayri, our new Youth Directors.
The Tayris started out their early married years in Queens, and have been living in Ramat Beit Shemesh, Israel for the past 4 years. They have recently moved back to New York and are getting settled in. They bring with them many years of experience working with children, and for the coming year Danit will be teaching in Hanc elementary school and Yakov will be teaching in Yeshivat Ohr Haiim elementary.
Lots of enthusiasm and fun is on the horizon for the youth department and we look forward to welcoming all the kids back for groups and other exciting events. Groups are scheduled to begin on September 11, 2021. Further details will be coming soon.
On behalf of the entire community, we want to extend heartfelt thanks to Dr. Alan and Nadia Uliss for their extremely generous donation towards the youth department. Their generosity has enabled us to make many necessary improvements and enhancements.
2017-2018 Youth Department Recap
Youth Department Blog
Today's Youth, Tomorrow's Leaders
This year the youth department has launched a couple new and exciting youth programs including our JL (Junior Leader) and M&M (Mishna and Mincha) programs.
The JL program is geared for our 6th and 7th graders that are graduating from the youth department. The program is geared for leadership training, Shabbos Davening, and exclusive JL events. The program takes place every Shabbos starting at 9:30 in the Main Shul to acclimate the JL's to davening with a minyan on Shabbos. At 10:00 they have an exclusive Kiddush that satisfies their sweet tooth and gives them the energy they need to help out during groups. At the Kiddush, they hear a short Dvar Torah; in the near future- they will be the ones sharing with the others the Dvar Torah. At this point the JL's come down to help out with our youth (They are doing a FANTASTIC JOB!).
Our exclusive JL events are geared towards leadership training and having a great time! Our Kickoff event was a combination of Coldstone and Barnes and Noble. We started our event by eating ice cream at Coldstone (if they weren't already hyper, ice cream did the trick!). Then we separated the JL's into 2 teams to compete in a scavenger hunt throughout Barnes and Noble. We challenged the JL's to make sure that no one in the store finds out what we are doing-in other words teach them that they have self control even with a sugar rush. They were quite impressive! They showed off their par excellence leadership skills! At the end of the event, we counted up the points and the girls beat the boys by 1 clue! Stay Tuned to hear more of our exciting events!
The M&M Program, inspired by Justin Stark, is a wonderful opportunity to spend time learning with your friends and munching on some yummy snacks (if you show up on time). We began learning Masseches Rosh Hashonah a couple weeks ago and we are already finishing the 1st perek this week! We are in the process of planning an exclusive M&M trip for all those who participate. The program is split up into two groups. Some of our kids are learning Mishna for the very first time: learning the language of the Mishna and the different interesting ideas. The older kids are honing their impeccable thinking skills and asking well thought out questions! Stay Tuned as we fly through Masseches Rosh Hashonah!
Fri, September 29 2023
14 Tishrei 5784
Officers of the Young Israel of Holliswood/HJC Year 2023/4
Rabbi
Rabbi Moshe Taub
Rabbi Emeritus
Rabbi Mark Penner
Co-President
Moshe Birnbaum
Alan Ellman
Executive Vice President
Jill Goldstein
Chairman of the Board
Yakir Wachstock
Vice Presidents
Jeffrey Daniel
Ronit Farber
Rachel Klein
Dr. Keith Landsman
Treasurer
Ami Reschke
Assistant Treasurer
Laura Slabinsky
Financial Secretary
Dr. Aaron Milchman
Assistant Financial Secretary
Karen Slabinsky
Recording Secretary
Dr. Karyn Feinberg
Assistant Recording Secretary
Justin Stark
Corresponding Secretary
Aviva Adler
Ass't Corresponding Secretary
Elaine Meyers
Delegates to
National Council of Young Israel
Dr. Andrew Klein
Ari Shulman
Fri, September 29 2023 14 Tishrei 5784